We strive to do everything we can to ensure our customers' satisfaction across the globe. Don't just take our word for it, look at what our customers are saying about spacecheap.com!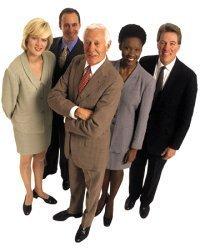 "... I have to compliment you. The service I have received and the response time have been exemplary. You have truly impressed me with your customer service. I am going to tell everyone I know what a great job you have been doing and how happy I've been with your service...."
"... Your answer was short and precise. You relieve me of all my problems. Now I can continue to improve my site..."
"Again, thanks for the great responses I have had from your tech support. This is my first "venture" on UNIX and I still have much to learn. Your staff has been great!..."
"...It's working! Thanks a zillion for your help. Maybe adding another one soon ....You guys are great!!!!!..."
"...I must admit, your service has been great. I was skeptical at first since your price is unbelievably low. Now that I signed up, your service is better than my previous host who was charging me $30/ month. I have two friends who will be switching to spacecheap.com. Thanks again and keep up the good work!..."
".. I want to thank you for your prompt replies. I have had great support. Thanks again for your solid support!.."
"Wow, I love spacecheap.com's response time. Thanks its working already."
"...Thank you very much for your promptness, honesty, and openness. This is why we went with spacecheap.com and have recommended it to several other people. Thanks again..."

"...Thank you for your prompt and professional answer to my question(s). As a result of your answer I signed on for a year within 15 minutes of receiving your reply..."

"...I just wanted to say thanks for the help and the support. So far I have been EXTREMELY impressed with your service and the service you provide. I have been telling all my friends about you and I hope in the future you can look forward to more business with people that I have told about spacecheap.com. Once again my thanks for getting back to me and for your very impressive web service. I deem it money well spent and I look forward to a long relationship with your company. Thanks again..."
"...Thank you so much! I'm really impressed by the quality and speed of the support at spacecheap.com. I'll be recommending you to all my web clients from now on!..."
"...Thank you so much. You guys at spacecheap.com are incredible. You've patiently and expeditiously answered all of my questions. Thank you!..."
"...I just wanted to say thanks for all of the help you have given me you made what I thought was going to be difficult, fairly easy thank you very much..."
"...I wanted to thank you for your once again immediate reply, and let you know that I went ahead and set up both my domain and my hosting space. Your prompt, friendly, and knowledgeable assistance was the final deciding factor for me. I can generally figure out solutions to technical problems on my own, but I like to know that on those occasions when I cannot, I have good tech support available. Kudos to you, Sir! OK, I'm off to the support area to familiarize myself with everything and get started building my new site. Thanks again, and have a good day! :)..."